RON BENNETT
Last updated: Aug-04-2009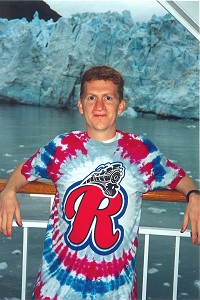 Welcome to my personal homepage!

My name is Ron Bennett. I'm 37 and live in Wyomissing, PA.


What I'm doing now:
Hobbies

Life is a journey, not a destination.


Biography
(a work in progress)
More About Me
Send me a message!
Email bennett@wyomissing.com or to better ensure your message will be read, please mail correspondence via post to:

Ron Bennett
PO BOX 6532
Wyomissing, PA 19610-0532
United States


Page created by: bennett@wyomissing.com
Copyright 1996-2009 Ron Bennett. All Rights Reserved.